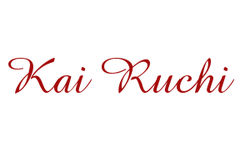 FREE DELIVERY
on order over Rs. 299/-
Testimonials
What our customers say about us:
"Lovely products - in taste and presentation Arrived on time- hope to take advantage of this more frequently"
-Dr. Shrinivas Rao
"Products are very good."
-Neha Darbari
"Extremely happy with the instant foods I bought. I've tried 2 of the 4 and they're SO VERY GOOD! My 16-yr old who says she hates this kind of food, simply loved it!!! You guys are exceptional!"
-Vinoo Matthew
"Great packaging to keep freshness intact. Authentic south Indian condiments. Instant food is just Wow.!"
-Kumar Adarsh
" I received the product as promised within the specified time frame. It was very well packed. The product is of very good quality actually better than i had expected. I am going to not only buy again but will recommend it through word of mouth. Keep up the good work. "
-Indrajit Dey, Bangalore
"Very Happy"
- Madhav, Mumbai
Kai Ruchi's service is very good,timely delivery n good qualty.
-Vishwanath Murkal
We would love to hear about your experience with us. Please share your feedback to help us serve you better.