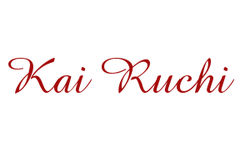 FREE DELIVERY
on order over Rs. 299/-
Garlic Chutney Powder
Product Code:
GGXN2475
Availability:
In Stock
Garlic chutney powder is the best chutney powder for garlic lovers.
Prepared by dry roasting spices and garlic, this chutney powder is a great accompaniment for Roti,Dosa,Idli, Paratha, Sandwich, Vada Pav etc.,
Added to the unique taste, garlic has a lot of health benefits.
Order Kai Ruchi's Garlic Chutney Powder now, to add spice, variety and health to your meal.
Ingredients: Garlic, Coconut, Dal, Tamarind, Chilli, Oil, Salt.
Write a review
Note:

HTML is not translated!