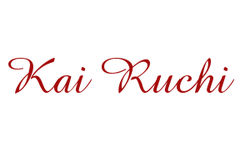 FREE DELIVERY
on order over Rs. 299/-
Affiliate Terms
Please read this entire agreement so you know and understand the program rules!
1. Affiliate Agreement
This agreement describes the terms and conditions for participation in Kai Ruchi affiliate program. In this agreement, the term "Affiliate" refers to you (the applicant).
2. Enrollment
To enroll in the affiliate program, you must submit an affiliate application and be approved.
3. Affiliate URL
You will be issued a special URL once you become an approved member of the Kai Ruchi Affiliate Program which will be unique to you and you only, and will allow you to be paid for affiliate referrals.
5. Commissions
Affiliates will receive 5% of the revenue as a commission from orders placed through properly coded Affiliate links (unless noted otherwise for a particular product).
For a sale to generate a commission to an Affiliate, the customer must complete the order form and remit full payment for the product ordered through the secure order system. Word of mouth referrals will not result in an affiliate commission being generated. Commissions will only be paid on sales that are made when the customer clicks through qualified, correctly structured Affiliate links. Properly coded links are the sole responsibility of the affiliate.
6. Payment
Kai Ruchi pays affiliates via Bank account, provided to us when a member joins. Payment shall be made at the end of each month.
7. Order Fulfillment
Kai Ruchi will be solely responsible for processing every order placed by a customer via affiliate links. Affiliates are not authorized to collect payments or sell any Kai Ruchi products from other websites as a "reseller" and no "resale" rights are granted in ANY way. Affiliates are not authorized to sell any of these products on ebay or other auction sites. Affiliates are not authorized to give away copies of any of these products. Kai Ruchi will also be solely responsible for all customer service inquires.
8. Relationship of Parties
Affiliates are independent contractors, and nothing in this Agreement will create any partnership, joint venture, agency, franchise, sales representative, or employment relationship between the parties. Affiliates have no authority to make or accept any offers or representations on our behalf. Affiliates will not make any statement, whether on their sites or otherwise, that reasonably would contradict this statement.
13. Term and Termination
The term of this Agreement will begin when you accept and will end when terminated by either party.
By signing up with the Kai Ruchi Affiliate Program, you acknowledge that you have read this agreement and agree to all its terms and conditions. You have independently evaluated this program and are not relying on any representation, guarantee or statement other than as set forth in this agreement.